Shenandoah Mutual is withstanding the test of time, serving the community since 1876.
We offer Property & Casualty Insurance to Rural America.
Update from Shenandoah Mutual Fire Insurance
As COVID-19, the illness caused by the novel coronavirus, cases continue to be reported throughout the U.S., we want you to know Shenandoah Mutual Fire Insurance Company continues to carefully monitor this rapidly changing situation. Our top priority is the safety and welfare of our clients, agents, and our staff. Along with that, we are working hard to ensure as little disruption as possible in our efforts to meet your needs.
What We're Doing
Safety: We will continue following the recommendations of the CDC and State Health Officials to limit the spread of the virus. We are acting with caution and have issued a memo to all our employees outlining our response and their responsibilities in this unique situation.
Meeting Client Needs: Our office is open, but we are trying to limit in-person visits to protect both our clients and staff. We are available by phone or email. During this time, we encourage you to use our digital tools and other resources for fastest access to your accounts and to discuss how we may be of assistance. https://shenandoahmutual.com You can access important information, make payments and service your account anytime, anywhere.
Government & Industry Changes: We are closely monitoring federal, state and local regulators and authorities to stay abreast of changing deadlines and statutes that might affect our situation.
We cannot overstate that our primary goal is protecting the safety and welfare of our clients, agents, and our staff. We will communicate pertinent information and changes with you as the situation continues to evolve. These are unique times, and we hope and pray this virus will be contained soon.
As always, we thank you for being a loyal customer and we are grateful for your trust and confidence.
Sincerely,
Shenandoah Mutual Fire Insurance
Exceptional Rating
Shenandoah Mutual is a financially sound and stable company rated "A Exceptional" by Demotech.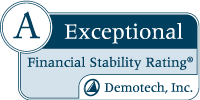 Learn More
Agent Locator
Search our agents database to find one in the most convenient location for you.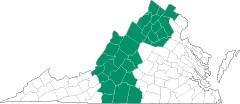 Find an Agent
Shared Purpose. Mutual Values.
Shenandoah Mutual Fire Insurance Company serves policyholders, not shareholders.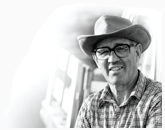 Learn More